Benefits of Pulse Surveys
Honesty, Anonymity and Reliability: Pulse surveys provide a safe channel of communication for employee feedback. Using pulse surveys, companies can get feedback on topics that may be hard to talk about in person. Employees will be more open to sharing their thoughts knowing that they can expect anonymity.
In addition, pulse surveys administered through Teamspective are reliable. Survey questions and response options are standardized across survey rounds and respondents, reducing the risk of misinterpretations and other variance. Teamspective actively studies the questions and further develops them through statistical analysis and research.
Prompts Reflection & Provides Visibility: When a certain topic is covered in a pulse survey, it reminds employees to reflect on that topic and puts it top of mind. It can be a great way to remind employees of critical company values and provide teams with a recurring reminder to review and discuss certain topics, leading to improvement on critical issues.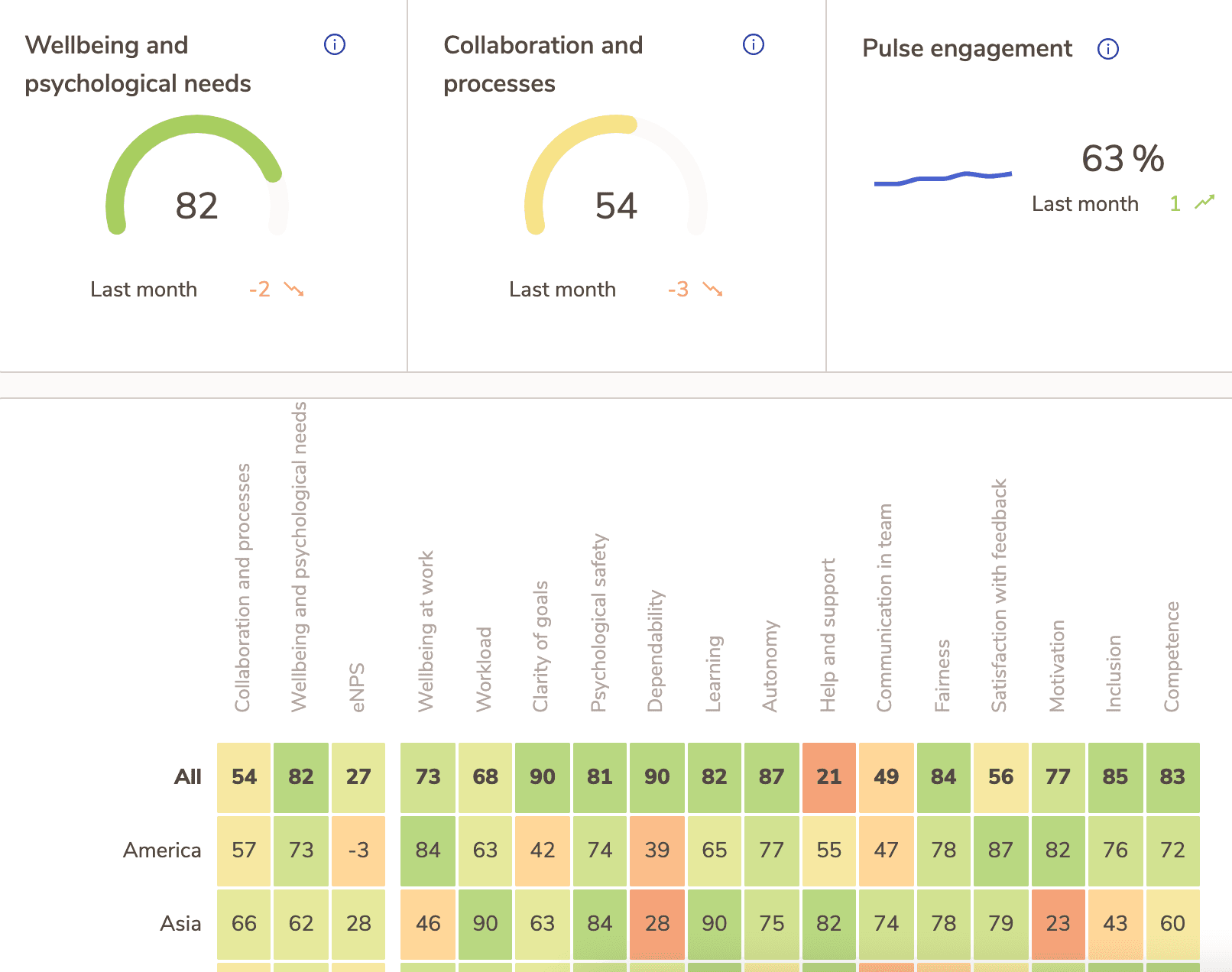 Teamspective automatically analyses the pulse results and top level themes, and guides your attention to where you should focus.
Pulse surveys also provide visibility to company challenges and allow leaders to make data-driven decisions. Measuring a topic consistently provides insight for leaders on how employees feel and what they should do about it. For example, if there's an issue with company culture, communication, or policy and procedure, consistent surveys can call attention to the problem.
Mitigates Skewed Perceptions & Encourages Agile Decision Making: Frequent pulse surveys can mitigate skewed perceptions. Temporary feelings tend to affect survey results. If an employee is having a bad day, their answers might not be reflective of how they feel year-round.
A frequent enough pulse survey mitigates skewed perceptions by averaging out the responses over a longer period or to a broader group of people to get a true reflection of employee sentiment.
In addition, pulse surveys allow for agile decision making. The ability to change course quickly based on the survey results is another reason why pulse surveys are becoming a popular engagement tool for company leaders.
Pulse surveys are also great for employee retention. Asking for employee feedback and acting on that feedback signals that you care about your employees' opinions and overall workplace wellbeing. Employees who feel heard and valued are likely to stay longer and perform better at their jobs.
Since pulse surveys are so easy to administer, it can be easy to go overboard. Be mindful of sending many long surveys to your employees, as too high frequency can lead to survey fatigue. Especially if the surveys don't result in any meaningful change. If participation and response rates start to dip, consider lessening the number of surveys sent. But before doing that, make sure team leaders go through pulse results regularly with their teams.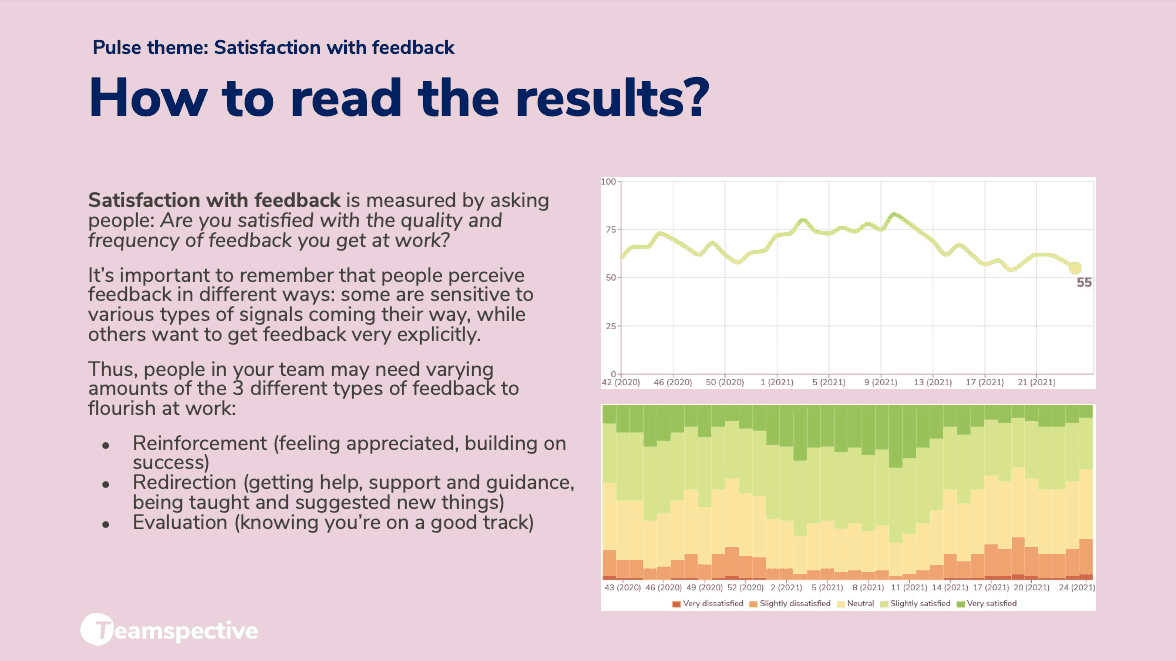 Teamspective's Pulse Playbooks help leaders and teams discuss and take action on pulse results.
Pulse surveys can be a powerful tool for Human Resources departments and company leadership. There are tools, like Teamspective, that help you administer and collect pulse survey responses with little effort. Building a healthy corporate culture starts with listening to employees and getting insight into what their needs and motivations are and responding in a way that makes them feel heard and appreciated.