Organizational Network Analysis
Discover your
Your org chart is not the whole truth. Relationships are what matter. Discover how your teams actually interact as well as how information and influence flow.
Book your demo
Trusted by Industry Leaders & Innovators
"With the ONA surveys, we've been able to really map our organization and understand where we have enough connections and collaboration, and where we don't. This helps us ensure we don't become siloed even though we are growing rapidly."
Improve your organization with accurate understanding of how it works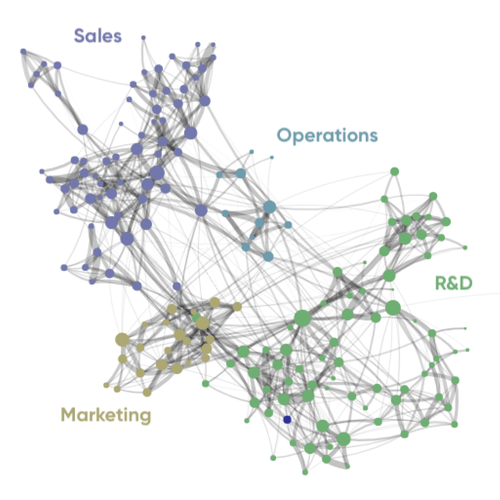 Identify Critical Connections
Discover how different functions of your organization work together. Pinpoint bottlenecks & vulnerabilities in collaboration and information flows. Identify critical connectors.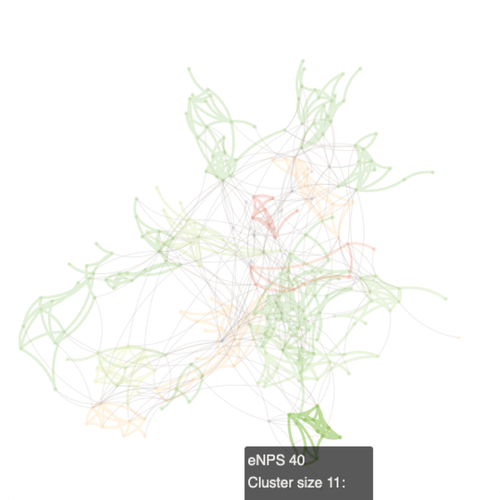 Discover Your True Teams
... and their challenges. Overlay engagement data to see unique pain points & focus areas for each part of the company.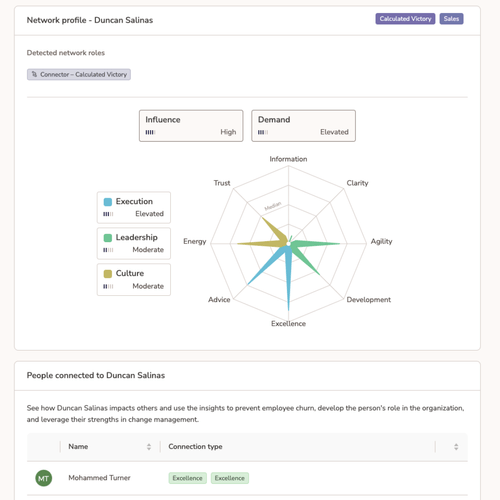 Understand Hidden Roles & Demands
Get insights on each individual's de facto role in the organization: see who depends on whose support, delegate smarter and adapt to change.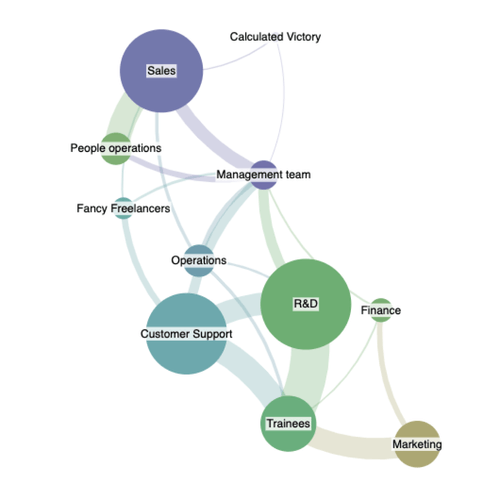 Plan Growth and Reorganization Smarter
Which connections need to be preserved? Which need to be built? See how your organization evolves over time and plan growth and reorganizations smarter.
We'd love to help you get started
Book your demo
Check out the video for an overview of the potential of our Organizational Network Analysis solution.